Folsom Adoption Lawyers
Step-Child Adoption Process in California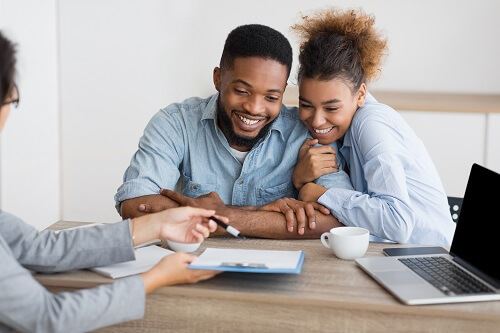 Typically, at the beginning of a contested stepparent adoption case, a petition to terminate parental rights must be filed simultaneously with the stepparent adoption petition. This means that the Court will determine if parental rights should stay in place long before ever getting to the question of whether you are fit to adopt as a step-parent. The Court will also appoint an investigator to conduct background checks, home assessments and, interviews of all the parties involved, including the biological parents, the step-parent, and even the child.
If you are hoping to strengthen your family bond by adopting a child as his or her stepparent, the Law Office of Tiffany L. Andrews, P.C. can help. A stepparent adoption gives both you and the stepchild various rights and responsibilities, some of which continue all the way into the child's adulthood. The changes that come with these rights are generally permanent. At the Law Office of Tiffany L. Andrews, P.C., we handle both uncontested and contested step-parent adoptions.
Reach out to us at (916) 794-4576 to get started with a consultation.
What is Dependency Adoption?
A dependency adoption is when someone who has assumed the role of a parent to a child who is not biologically their own is granted parenting rights. Whether the child's biological parent is abusive, neglectful, or otherwise unable to properly care for their child, a dependency adoption allows a capable caregiver to step in and take over the parenting role. If you have become the primary caregiver for someone else's child and are seeking custody or parenting rights, the Law Office of Tiffany L. Andrews, P.C. can help.
Law Office of Tiffany L. Andrews, P.C. Private Adoption Legal Counsel
Choosing to adopt a child is a noble act and a way to help provide a family for a little one. Having a Folsom adoption attorney by your side is crucial to the success of a private adoption. Whether you are planning to adopt domestically or internationally, the Law Office of Tiffany L. Andrews, P.C. can walk you through the process and assist you every step of the way.
Adoption is a gift to many children who are in need of a role model, a loving parent, and a family that cares about them. Whether you are seeking legal rights as the parent of a stepchild or a child abroad, the legal process can be convoluted and challenging. Seek guidance from the Law Office of Tiffany L. Andrews, P.C. Our adoption attorneys in Folsom offer high-quality representation and compassionate legal counsel to help your family grow.
Contact our firm online or call (916) 794-4576 to learn more.
Client Testimonials
We're Here to Help You Through This Difficult Time in Your Life
I am very lucky to have Tiffany Andrews as my attorney! - kvitkoolga

Amazing Family Law Attorney! - Chad

Review of Tiffany Andrews - George

Hard Working - Previous Client

Dedicated and Professional - Previous Client
We're Passionate About Your Future
2015 Certified Family Law Specialist, State Bar of CA, Board of Legal Specialization

2011 Certified Welfare Law Specialist by NACC, Accredited by the CA State Bar Board of Legal Specialization

Active in the Local Community

Involved in the State Legislative Process