Folsom Child Custody Attorneys
Handling Custody & Visitation Cases in Northern California & Nearby Counties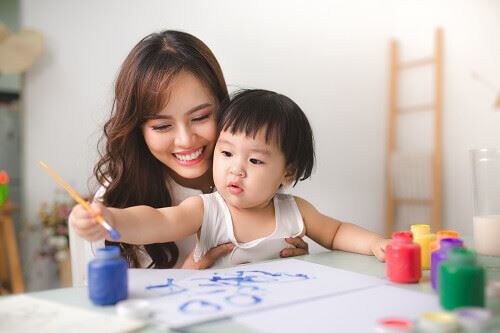 Child custody is an extremely difficult matter for divorcing or separating parents to face. Parents naturally want to protect the best interests of their children. If you are dealing with custody and visitation issues, having orders that are not only specific and detailed will help to avoid confusion later.
Our child custody lawyers in Folsom can help you resolve custody or visitation disputes and ensure that parenting plans and visitation schedules reflect your child's best interests while protecting your rights. We encourage you to schedule a consultation with the Law Office of Tiffany L. Andrews, P.C. so that we can sit down and discuss your situation together.
Contact us at (916) 794-4576 to get started. We look forward to helping you through this difficult time.
California Custody Laws
Generally, California law encourages joint custody arrangements where both parents participate in the legal decision making regarding the child's general welfare and both parents participate equally in raising their children. Courts generally strive to ensure that the child maintains frequent and continuing contact with both parents unless one parent is unfit. No preference is given to either gender and equality is granted to all types of parents.
Practically speaking, not all cases are identical and not all parents play an active role in parenting. Situations like this or situations where there are issues of abuse and/or neglect can play a significant role in the resulting custody and visitation orders.
Types of Custody Orders
In California, there are two types of child custody:
Legal custody – This determines who makes important decisions for the children, including health care, education, and welfare.
Physical custody – This determines who the child lives with.
Both types of custody can be either joint or sole. With joint legal custody, both parents have the right to make decisions about aspects of the children's lives, but they do not have to agree on every decision. With joint physical custody, children split their time between parents, with one parent typically having slightly more time with the children, since it is difficult to split the time exactly in half.
With sole physical custody, the children reside with one of the parents, and the other parent is typically granted visitation rights.
Types of Visitation Orders
Visitation orders vary depending on what is in the best interest of all parties involved. There are different types of visitation, including:
Visitation according to a schedule – A visitation schedule helps avoid conflicts and confusion. Visitation schedules can include holidays, special occasions, and vacations.
Reasonable visitation – This type of order does not necessarily have details as to when the children will live with each parent, but it works well if each parent communicates and can be flexible.
Supervised visitation – This type of order occurs when the children's safety and well-being require that visits with one parent be supervised by the other parent, another adult, or a professional agency.
No visitation – This happens when visiting the parent, even with supervision, would be physically or emotionally harmful to the children.
How the Court Determines Custody & Visitation
When determining visitation rights, the court does what is in the best interest of the child, and takes the following into consideration:
The age and health of the child
The emotional ties between the parent and child
The ability of the parents to care for the child
Any history of family violence or substance abuse
The child's ties to school, home, and community
Courts may not deny visitation rights based on the parent's sex, religious beliefs, sexual orientation, disability, or marital status. However, custody and visitation rights may be denied to either parent if it is determined that contact with either parent would harm the children.
Retain the Law Office of Tiffany L. Andrews, P.C.
If you find yourself involved in a child custody dispute, it can help to work with a Folsom custody attorney who specializes in child welfare law. Attorney Tiffany L. Andrews and her team offer high-quality representation and maintain a focus on protecting your child's well-being while keeping your best interests in mind. Ultimately, our goal is to reach a resolution that is favorable, fair, and safe for your child.
Request a consultation by calling (916) 794-4576 today.
Client Testimonials
We're Here to Help You Through This Difficult Time in Your Life
I am very lucky to have Tiffany Andrews as my attorney! - kvitkoolga

Amazing Family Law Attorney! - Chad

Review of Tiffany Andrews - George

Hard Working - Previous Client

Dedicated and Professional - Previous Client
We're Passionate About Your Future
2015 Certified Family Law Specialist, State Bar of CA, Board of Legal Specialization

2011 Certified Welfare Law Specialist by NACC, Accredited by the CA State Bar Board of Legal Specialization

Active in the Local Community

Involved in the State Legislative Process