Domestic Partnerships Attorneys in Folsom
Alternative Method to Marriage in California
A domestic partnership is the legal recognition of a partnership between two people who live together and maintain a domestic life together but are not married or in a civil union. Many domestic partnerships are same-sex couples or unmarried opposite sex couples.
Today, federal law grants same-sex couples the right to marry. Domestic partnerships – which were the only alternative to marriage afforded to same-sex couples – still exist today even with federal same-sex marriage laws.
If you are interested in establishing a domestic partnership or dissolving an existing one, work with the Law Office of Tiffany L. Andrews, P.C. Our domestic partnership attorneys in Folsom have a thorough understanding of the federal and state laws governing domestic partnerships and marriage. We can help you achieve your goals and navigate your case with ease.
Call (916) 794-4576 or complete our online contact form to request a consultation today.
Benefits of Domestic Partnerships
Today, in California, individuals in a domestic partnership receive the same benefits at the state level that married couples receive.
This means that domestic partners are entitled to benefits such as:
Health insurance
Inheritance
Bereavement
Sick leave
Federal law, however, does not recognize domestic partnerships. This means that domestic partners will not receive the federal benefits given to married spouses.
Dissolving a Domestic Partnership
If you are currently in a domestic partnership that you wish to terminate, you will have to complete the dissolution process – either a summary dissolution (the simplest and fastest option) or a petition of dissolution.
Requirements for summary dissolution include:
Both partners want to dissolve the legal relationship
You have not been in the domestic partnership for more than five years
You do not have any children together
You do not own or rent property together
You do not have more than $6000 in shared debt
Neither partner is seeking support after the termination
You have less than $41,000 in shared or separate property
If you do not qualify for summary dissolution, you will have to file a petition for dissolution, the process for which is similar to divorce.
Call the Law Office of Tiffany L. Andrews, P.C.
Whatever your needs may be – formation or dissolution of a domestic partnership – our attorneys can inform you of your rights and help you make smart decisions. Our domestic partnership lawyers in Folsom are eager to help you achieve your goals.
Call our firm at (916) 794-4576 today to learn more about domestic partnerships in Northern California.
"Tiffany Will Fight for You"

If you are looking for a law firm to represent you and your family/children in dependency court you need to hire the law firm of Tiffany L Andrews! Tiffany is a warrior in the courtroom. She fights for her clients like she would her own family. She's an expert in the child welfare law. Tiffany is a skilled professional and well respected in the "system". She is passionate about her work and maybe most important she uses her knowledge and skill in the courtroom.

- Previous Client

"Divorce & Separation Advice Session"

I needed help with a legal document. Tiffany Andrews answered my questions, gave me advice about possible changes to protect myself and also provided possible consequences of putting in or leaving out certain items. What really impressed me is if I interrupted her at any time, she stopped talking to listen. She was really listening and making sure she understood what I was asking. I am super impressed with this service and her.

- Previous Client

"Professionalism and Expertise"

Mende Romaniak has again shown both professionalism and expertise as she helped navigate me through gaining custody of my daughter. Through her hard work and concise detailing of my case not only was she able to secure sole physical custody but also sole legal custody as well. I was told more than once that gaining custody as a father is a tall order but Mende and the Law office of Tiffany Andrews came through with flying colors. I highly recommend.

- Mike

"Very Attentive Attorney"

Once Tiffany took on my case, she was on top of every detail. She was always responsive to my questions and got back to me in a timely manner. She was well informed about opposing counsel and helped lead me in very strategic conversations to resolve the matter quickly and to my advantage.

- Mary

"I would highly recommend her to anyone!"

It is true that divorce is the most trying time anyone will ever experience. Having said that, Tiffany has been an ally in the onslaught of negativity. My case has been VERY complicated and has involved domestic violence. She has worked to affect a positive outcome for me and my son. While this case is not over, and the outcome is still uncertain, I am certain that I am in the best hands possible with her as my attorney. I would highly recommend her to anyone!

- Previous Client

"Attorney With Compassion"

Working with Tiffani Andrews Law office was a godsend. After struggling for a bit to get legal assistance, I found Brenda. She showed a great deal of empathy to me as I was unfamiliar with the California legal process, and had the need to get legal assistance as soon as possible for a divorce and child custody case. Her guidance and handoff to Stephanie could not have been more helpful and beneficial. I would recommend this office for all the obvious reasons, but also for their efficiency and clear value for the client. Tiffani Andrews Law has my complete trust.

- Mary

"Great Law Firm."

Great Law Firm. They were professional and very caring to my situation. Would highly recommend this Law Firm.

- Gabriel

"Got my life back, so awesome!"

This lady knows her stuff! She is quick and on top of the case at hand. When we were waiting for my very late (now) ex to show up for court, she was furiously working and we got the case settled, done, over! She also tells it like it is. I learned so much from her and her very courteous staff. If I was freaking out a bit, they never lost their cool. Thank you so much for everything!

- Lyn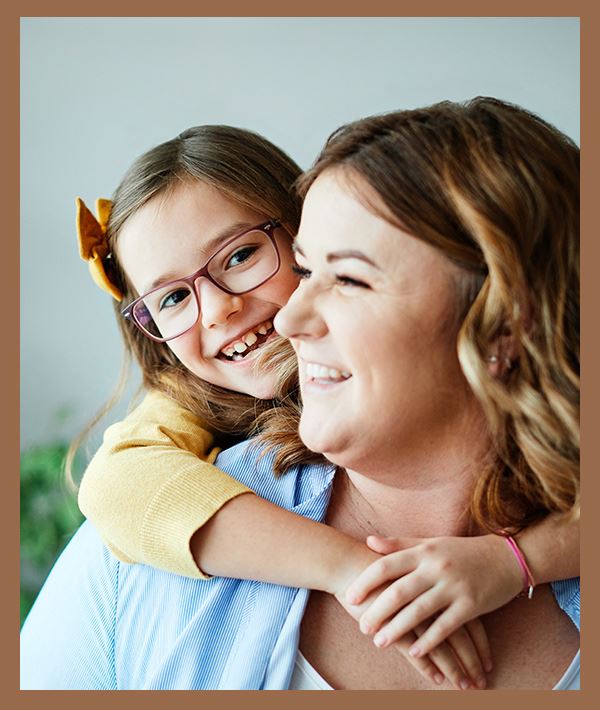 Legal Resources
Find the information you're looking for about your case.