LGBT Lawyer Serving Folsom & Northern California
Serving LGBT Families With Custody, Visitation, Divorce, & Support
The staff and attorneys at the Law Office of Tiffany L. Andrews, P.C. are pleased to serve the lesbian, gay, bisexual, and transgender ("LGBT") community. If you are dealing with family law issues such as divorce, custody, legal separation, termination of domestic partnership, removal of your children from Child Protective Services, or other family law issues, we are not only here to help navigate you through this legal process but will do it with pride, kindness, compassion, and respect. All legal options we offer – including mediation, collaborative law, litigation, and unbundled services – are all available to the LGBT community.
To get started on your case, please call us at (916) 794-4576 or contact us online.
The History of LGBT Rights
The legal history of LGBT rights throughout California and the nation has been ever changing for a number of years. It is a complex area of law and can impact your rights during a divorce or legal separation.
As of today, same-sex couples have the ability to not only register as domestic partners, but they may also marry, divorce, adopt, face issues with filing taxes, and terminate their domestic partnership. To handle these legal issues – especially with the ever-changing laws recently – you will need an experienced family law attorney who is familiar with the history and can ensure that your rights are protected.
Comprehensive Representation for Your Family Matters
Families in today's society can be made up of many different facets. This is even more true for the LGBT community.
Now that same-sex couples have the right to marry and divorce, they are also faced with related issues including:
LGBT families can be formed in many different ways. If you are thinking of ending your marriage, terminating your domestic partnership, legally separating, filing to establish parentage of a child, or seeking custody of a child, you will need the guidance of an experienced and knowledgeable LGBT mediator or attorney from the Law Office of Tiffany L. Andrews, P.C.
Having an attorney who is knowledgeable in these areas will ensure you are not only treated with respect but assisted through this tough time in your life. Our Folsom LGBT family lawyers are dedicated to serving you and your family with care and compassion.
Reach out at (916) 794-4576 or contact us online to learn more about how our firm can help you.
"Professional and Highly Commendable Family Lawyer!"

Ms. Andrews is a highly trained, professional, experienced, ethical, and commendable attorney. She has gone above and beyond in her education and specific focus of family law and it is clear in our interactions that she follows her business motto of "If you care, we care!" Ms. Andrews' staff are courteous and helpful as well. My case is complicated with child custody, small business ownership, and other factors. Ms. Andrews' has been communicative, clear, and concise in my options and implications of my choices. She gives me sound, logical legal advice that is the best for my situation. She truly has her clients' best interests in mind and she is confident in court as well as in negotiation with the opposing counsel. Ms. Andrews' follows through with what she says she will do and also will make sure future plans and what needs to be done are clearly laid out to the opposing counsel. I could not be more pleased with my attorney and highly recommend her without hesitation.

- Tracy

"Great Attorney!"

Thus far I am impressed with Tiffany L. Andrews. I found Tiffany on this very site while on a time crunch. Great reviews gave me hope. The start of my case occurred on a Wednesday night, Thursday night I was informed I needed legal counsel. I searched the web for hours until I came across Tiffany. The morning of Friday I called the office to schedule a phone consultation and informed them I needed a lawyer ASAP. Monday morning Tiffany showed up in court to represent me and I felt a sense of ease. I appreciate that Tiffany is very accessible. If I have a question she responds within a timely manner. She is very knowledgeable and goes the extra mile to protect your privacy and rights. I hope the rest of my child dependency case is smooth sailing from here on out. Thank You, Tiffany, for your help. Greatly appreciated!

- Previous Client

"I will always be thankful that you represented me."

Thank you for all your work and support on my file I appreciate everything you have done for me and all the recommendations you gave me. You truly helped me through one of the most difficult times and helped me get to a better place. I will always be thankful that you represented me.

- Rachel L.

"Amazing Family Law Attorney!"

I would strongly recommend Mrs. Andrews for any family law issues. She was my attorney for over a year. In that time she was focused and diligent. Not once did any paperwork get rejected for clerical errors. Mrs. Andrews worked tirelessly and made it a point to conduct my case in the most cost-effective manner possible for me.

- Chad

"Tiffany Will Fight for You"

If you are looking for a law firm to represent you and your family/children in dependency court you need to hire the law firm of Tiffany L Andrews! Tiffany is a warrior in the courtroom. She fights for her clients like she would her own family. She's an expert in the child welfare law. Tiffany is a skilled professional and well respected in the "system". She is passionate about her work and maybe most important she uses her knowledge and skill in the courtroom.

- Previous Client

"Great Attorney!"

Tiffany is currently working on my divorce case, and I couldn't be happier. She clearly explains each process and is always available to clarify any questions I have. I would highly recommend her to my family and friends.

- Barbara

"Protected My Interests"

Tiffany has been dealing with my divorce for going on 3 years. Just wrapped up last week. Unfortunately, that's how long my divorce took. But she stuck by and fought for me even though the divorce laws are skewed to basically screw me. In the end, we were able to get a final judgment that I was comfortable with. She was always reachable and responded timely. All in all, she is a great lawyer who will do what's in your best interest.

- Rob

"Amazing Experience!"

Tiffany helped me through a very difficult custody battle, and she was very helpful and informative. She answered all of my questions and made me feel very comfortable. Tiffany truly knows what she is talking about... I would highly recommend her to anyone trying to get through a difficult custody battle, or anything else!

- Previous Client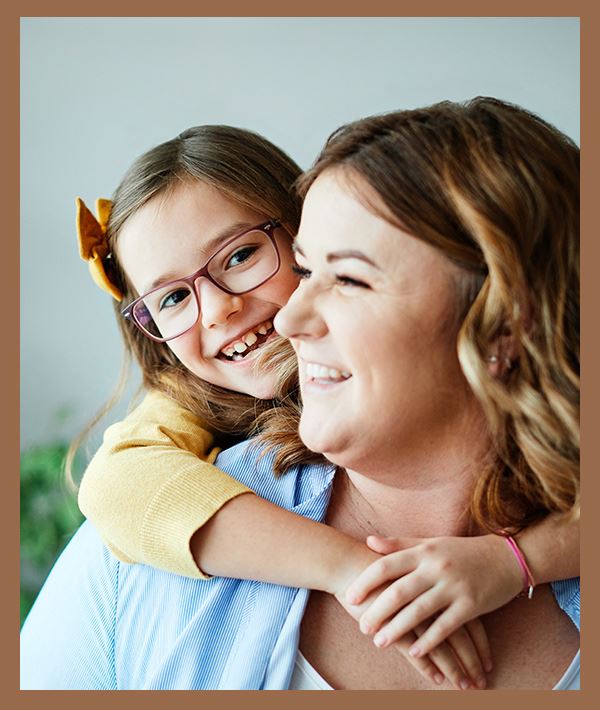 Legal Resources
Find the information you're looking for about your case.