Folsom Domestic Violence Attorney
Representing Those in Need in Northern California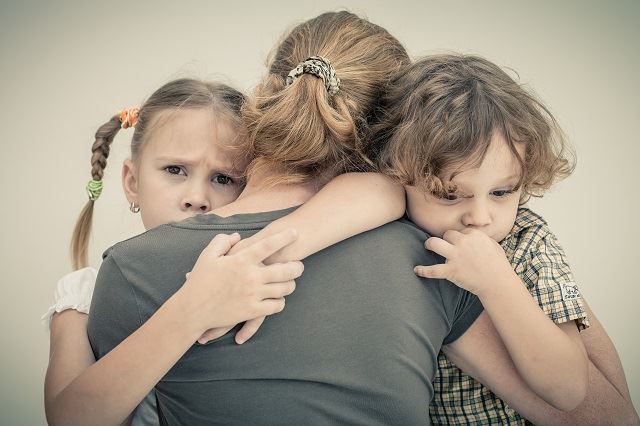 If you have been the victim of domestic violence from a spouse, partner, or anyone in your household, the first step is to call the police and find a safe place for yourself and your children. From there, you may also want to reach out to a compassionate and knowledgeable domestic violence attorney in Folsom.
Our team at the Law Office of Tiffany L. Andrews, P.C. can help you navigate the necessary next steps to ensure protection for your family. No one should have to experience the pain of domestic violence. Our attorneys are here to help you through this tough time safely.
If you are being threatened or are in danger, call the police. Then, seek legal action by contacting our Folsom domestic violence attorneys at (916) 794-4576.
Seek a Protective Order
If you or someone in your family is being threatened, harassed, or physically abused, we can help you request an emergency protective order (EPO) or a temporary restraining order (TRO) depending on the circumstances of your situation.
An EPO may:
Prevent the abuser from coming within a certain distance of you
Grant you temporary custody of your children
Prevent the abuser from entering your shared home
EPOs remain effective for five court days or seven calendar days. A temporary restraining order is a longer-term solution, as it lasts the length of time until you can have a hearing.
There are no filing fees when applying for a protective order due to domestic violence. Once an order is approved, it must be served to the other party. For your own safety, you can use a process server, the sheriff's department, or a neutral third party to do this.
Work with the Law Office of Tiffany L. Andrews, P.C.
Our domestic violence attorneys in Folsom are most concerned about your safety. When we work with domestic violence victims, we are compassionate and listen carefully to their story so that we can guide them in the right direction to safety. We encourage you to contact us as soon as possible so that you can protect yourself and your loved ones effectively.
Call (916) 794-4576 now or contact us online!
Client Testimonials
We're Here to Help You Through This Difficult Time in Your Life
I am very lucky to have Tiffany Andrews as my attorney! - kvitkoolga

Amazing Family Law Attorney! - Chad

Review of Tiffany Andrews - George

Hard Working - Previous Client

Dedicated and Professional - Previous Client
We're Passionate About Your Future
2015 Certified Family Law Specialist, State Bar of CA, Board of Legal Specialization

2011 Certified Welfare Law Specialist by NACC, Accredited by the CA State Bar Board of Legal Specialization

Active in the Local Community

Involved in the State Legislative Process