Folsom Divorce Attorney
Is California a No-Fault Divorce State?
California is a no-fault divorce state which means that neither party is penalized for seeking a dissolution and neither party is penalized for the cause of the breakdown of the marriage. Every person is entitled to terminate their marital status in California, even if the other side does not desire to – this even now includes domestic partners and/or same-sex couples who have married.
In a California divorce, the Court, or the parties by agreement, will:
Confirm separate property to the acquiring spouse
Determine custody and visitation issues
Establish or modify child support and/or alimony
Determine attorney fees and costs
Deal with division of retirements and pensions
Divide community property debt
---
Discuss your case during a consultation with our team. Call our attorneys in Folsom at (916) 794-4576.
---
California Divorce Timeline
A California divorce generally takes at least six months after filing. This is because California has a mandatory six month cooling off period after you file for divorce. This gives couples more time to possibly reconcile their differences. Your divorce could take longer if neither you nor your spouse is a California resident. To file for divorce in California:
You or your spouse must have lived in California for at least six months prior to filing
You must have lived in the county that you are filing in for at least three months prior to filing
Comprehensive Support during Divorce in Northern California & Surrounding Counties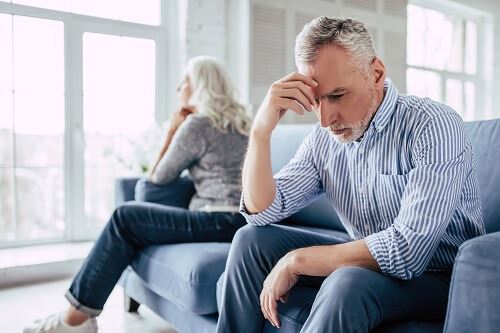 ​A divorce, or dissolution of marriage, is a legal declaration that a valid marriage is now terminated. In a divorce case, even though the marital relationship may end, many issues – such as child support, child custody, and alimony – survive. Once a divorce is final, a person is free to remarry but may still have related obligations.
If you are filing for divorce and need competent, trusted legal representation, turn to the Law Office of Tiffany L. Andrews, P.C. We offer comprehensive guidance through the many steps of a divorce. With our help, you can finalize your divorce quickly and effectively.
Call Our Firm for Help Today
We understand that no one enters a marriage expecting it to end in divorce. Marital dissolution can be a difficult and emotionally grueling process. Having a Folsom divorce attorney on your side who is caring, compassionate, and experienced can make the process less painful and traumatic. With our help, you can finalize your divorce and work out all the issues that arise along the way.
---
Contact us online or call (916) 794-4576 to get started on your case today.
---
Client Testimonials
We're Here to Help You Through This Difficult Time in Your Life
I am very lucky to have Tiffany Andrews as my attorney! - kvitkoolga

Amazing Family Law Attorney! - Chad

Review of Tiffany Andrews - George

Hard Working - Previous Client

Dedicated and Professional - Previous Client
We're Passionate About Your Future
2015 Certified Family Law Specialist, State Bar of CA, Board of Legal Specialization

2011 Certified Welfare Law Specialist by NACC, Accredited by the CA State Bar Board of Legal Specialization

Active in the Local Community

Involved in the State Legislative Process