Property Division Attorneys in Folsom
What is Considered Community & Marital Property in California?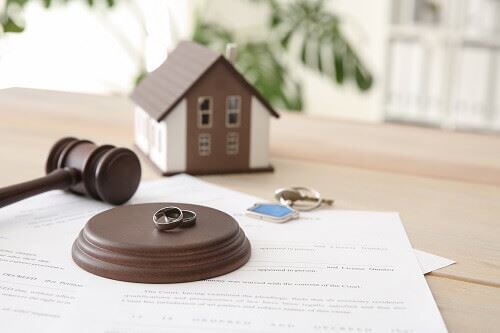 California is a community property state. This means that anything acquired during the course of a marriage is presumed to be community or marital property. Anything from wages earned to real property (family home or family vacation home) is community property if it has been acquired during marriage. The same rules apply to debt.
However, separate property is defined as property acquired by way of gifts, inheritances and/or property acquired before the date of marriage and/or after the date of separation. Community property is defined as property that is not separate and was acquired between the date of marriage and the date of separation.
There is also a third category known as mixed property, which is property that has both components of separate and community property. This may be a car that one spouse bought prior to marriage but then made car payments on with earnings during the marriage. Sometimes, unwinding mixed property is easy, but it can also be complex and require tracing. Tracing usually occurs when assets have comingled.
Sometimes, property and debt division can be simple; most of the time, however, it is a complicated process that requires the help of an experienced attorney. Our property division lawyers in Folsom can represent you through the process, fighting to protect your rights and interests. We can ensure that negotiations are fair and that the final resolution is favorable.
Discuss your property division case with us during a consultation. Call (916) 794-4576 to schedule yours.
Contention in Property Division
Most often, parties disagree on how particular property should be characterized, vaulted, dispose, or divided. Both spouses must cooperate to work out property and debt division – it is faster, wiser, and cheaper.
All property should be divided equally so that each spouse receives roughly the same value of the property. Spouses are not required to sell everything and divide the funds – though if parties cannot reach a decision, the Court may order it to be done. Making compromises is critical. If one spouse wishes to keep more liquid funds (checking accounts, stock accounts, etc.) that can be balanced by assigning community debt to that spouse as well. Remember, both spouses must be looking to come up with equal "net" share, or the value of the assigned property after subtracting out the assigned.
Another important factor to keep in mind is that once the property is divided and the debt is assigned to one spouse or the other, you must make the marital settlement agreement a part of the Court's judgment. That way, it can be enforced just like any other money judgment.
Commingled Assets
A commingled asset is one in which a spouse's separate property was either mixed with the other spouse's separate property and/or mixed with community property. One example is if one spouse received an inheritance – which is presumptively separate property – but subsequently put their inheritance monies into a joint checking account during the marriage. If this occurs, then it becomes commingled.
Characterization of Property
Property characterization is important in California since it is a community property state wherein all assets and debts are equally split unless otherwise agreed.
Consult with an experienced family lawyer to:
Ensure your separate property is not wrongly characterized and subject to equal division
Ensure you receive your one-half community equity in any community asset
Ensure you are not failing to apportion and/or trace property
Get started on your case by calling (916) 794-4576. We serve Folsom, Northern California, and the surrounding counties.
Client Testimonials
We're Here to Help You Through This Difficult Time in Your Life
I am very lucky to have Tiffany Andrews as my attorney! - kvitkoolga

Amazing Family Law Attorney! - Chad

Review of Tiffany Andrews - George

Hard Working - Previous Client

Dedicated and Professional - Previous Client
We're Passionate About Your Future
2015 Certified Family Law Specialist, State Bar of CA, Board of Legal Specialization

2011 Certified Welfare Law Specialist by NACC, Accredited by the CA State Bar Board of Legal Specialization

Active in the Local Community

Involved in the State Legislative Process