Self-Represented Services
Self-Represented Services in Folsom
Legal Guidance during Self-Representation
A large majority of society is not in a position financially to hire an attorney when they face the burden of having to deal with the legal system. Other times, you may simply want to represent yourself but have a few questions. Regardless of which is the case, having some form of legal guidance through this process while you are representing yourself may be useful. If this describes your situation, the Law Office of Tiffany L. Andrews, P.C. can help.
We assist clients who are opting to represent themselves by:
Offering legal advice through consultations
Pointing you to the correct legal documents you should be using in your legal matter
Reviewing documents for you and providing suggested changes
Drafting limited documents in your case to ensure it is prepared correctly
Giving you guidance on how to conduct discovery to seek information from the other side or how to present yourself in court
To learn more about our self-represented legal services, contact the Law Office of Tiffany L. Andrews, P.C. at (916) 794-4576.
Seek Assistance from Law Office of Tiffany L. Andrews, P.C.
If you are choosing to represent yourself, you will be facing unfamiliar court procedures and an unclear understanding of your rights and options. This may put you at a disadvantage. Working with the Law Office of Tiffany L. Andrews, P.C. can help you overcome this disadvantage.
A do-it-yourself approach does not have to result in disaster if you have a helpful and professional guide you can turn to with questions and concerns. Our family law attorneys in Folsom understand that sometimes, legal representation is just not financially viable. We are eager to serve as your resource when representing yourself.
Self-representation with additional guidance from the Law Office of Tiffany L. Andrews, P.C. may be right for you if:
You have enough time and attention to devote to your case
You want to have more control over your legal fees
You only need help with certain aspects of your case
You feel confident representing yourself but have a few questions about your rights or options
To learn more about how we can help individuals representing themselves in family matters, contact (916) 794-4576. We serve clients in Folsom, Northern California, and surrounding counties.
"Great Job!"

Tiffany did a wonderful job of representing me during my divorce proceedings. She truly understood my circumstances and was highly encouraging.

- Previous Client

"Tiffany Will Fight for You"

If you are looking for a law firm to represent you and your family/children in dependency court you need to hire the law firm of Tiffany L Andrews! Tiffany is a warrior in the courtroom. She fights for her clients like she would her own family. She's an expert in the child welfare law. Tiffany is a skilled professional and well respected in the "system". She is passionate about her work and maybe most important she uses her knowledge and skill in the courtroom.

- Previous Client

"Kindness and Generosity"

I can not thank me Andrews and her team enough for the kindness and generosity they showed me throughout one of the most difficult things I've had to deal with in my life. My head was spinning after months of googling and weighing my options while searching for a lawyer to handle my case. I imagine like most in the working class you may be afraid that you will make the mistake and hire the wrong lawyer. Wasting all your funds and end up no better off than you were. This was not the case with Tiffany and her team. I made the stupid mistake of going to the first part of my divorce custody case of going at it alone my case was very clear and I trusted the justice system to do what was right. This was not the scenario I faced. The opposition lawyer was able to manipulate everything and knew loopholes that the average person wouldn't even believe was something that could happen in a court room. I can not stress enough it does not matter what is right and what is wrong you need a lawyer to protect yourself. As far as I'm concerned Tiffany and her team are mericle workers. I went into this thinking "oh great I'm going to be manipulated out of more and more money and I'm going to end up where I started anyway" following Tiffany's advice I ended up being able to protect myself. From the moment I retained ms Andrews she was there for me literally day and night. I had many questions and issues throughout my case and though I don't suggest anyone bothering her after business hours there were a few times I felt I needed to contact her and received a response very shortly after. These responses were often reassuring that she had things under control. This is a huge factor for me. Also she was very knowledgeable and always represented herself and myself in good light. I did not want to be vicious and aggressive and she managed to be assertive without being over the top. She was very respectful and I never had the feeling hat things were over my head. She always took the time to explained things to me in a way that I could understand and make well informed decisions. I would and will recommend me Andrews and her team to anyone looking for the best.

- Brian

"Very Knowledgeable Attorney"

I'm the father in the middle of a dependency juvenile hearing. Tiffany Andrews is an upfront, honest and sincere attorney with knowledge in this area that surpasses any other attorney I've consulted with. She was able to educate me and inform me of the different directions my case could go. She gives great advice, something that not all attorneys give, and gives me the facts of what she sees, not sugar coating it. If you're looking for a caring and dedicated family law attorney, I highly recommend Tiffany Andrews.

- Vincent

"Peace of Mind"

Tiffany is perfect! She made herself available to me right away! She is a great listener!! I would recommend her to anyone going through custody battles and divorce.

- LaCrisha

"Great Law Firm."

Great Law Firm. They were professional and very caring to my situation. Would highly recommend this Law Firm.

- Gabriel

"Divorce & Separation Advice Session"

Miss Tiffany Andrews gave me the advice that I needed during those 30 minutes, and it was very helpful. She is sharp, quick, a good listener and stays to the point, and keeps the discussion within the context of high priority items.

- Previous Client

"Fantastic Service & Professionalism"

Tiffany Andrews did a great job in advising & helping me thru an extremely difficult time. Her professionalism, humanity, and understanding were beyond what I could ever hope for. Couldn't ask for a better lawyer, simply the Best !!!!! Impressive skills & wonderful down to earth person to speak to as well as being tough enough to get things done. I would recommend Tiffany Andrews to anyone and she will also be the first person I contact for any further needs !!!!!!

- Jayna W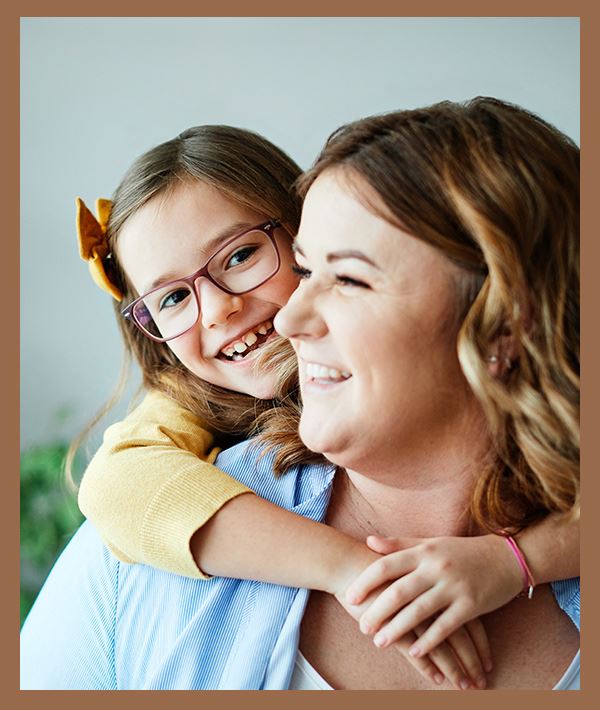 Legal Resources
Find the information you're looking for about your case.