Cooperative Litigation Attorneys in Folsom
Effective Dispute Resolution Method
Sometimes if you cannot get the other party to participate in mediation or hire a collaborative lawyer to participate in the collaborative law process but you desperately want to avoid fighting things out in court, the next best choice for you may be cooperative litigation.
Our cooperative litigation attorneys in Folsom are prepared to help you resolve your case in a manner that is effective, stress-free, and favorable.
Reach out to us today to get started. Call (916) 794-4576.
Avoid the Mess of Contentious Litigation
When most people think of court they think of the parties battling it out in the courtroom in front of a judge to resolve their dispute. Ironically, this is not the typical situation, as most cases are resolved short of having to go before a judge to submit their dispute for a decision, i.e. a process otherwise known as an evidentiary hearing or commonly referred to as a trial.
It is completely possible to de-escalate your case by cooperating with the other side despite having opposing positions in an effort to work toward resolution without giving away your case or having to run into court to fight about each and every issue.
There's a Better Way to Resolve Your Case
With cooperative litigation, the parties are less likely to turn to the Court to resolve things or make threats against the other side. They are more likely, through the assistance of their attorneys, to seek positive alternative options for resolution without the need for a trial.
Think of this as a hybrid of collaborative law and adversarial litigation. It is frankly how most legal matters in family law and child welfare law get resolved.
At the Law Office of Tiffany L. Andrews, P.C., we consistently deliver high-quality representation in the cooperative litigation process in Folsom, Northern California, and the surrounding areas. We encourage you to pursue this option if need help getting parties to cooperate but want to avoid a messy courtroom battle.
Contact us online or call (916) 794-4576 to get started on your case.
"Tiffany was there for me, even AFTER my case was filed."

Long Story short, My particular case started off as a Divorce & Child Custody case; but soon after Divorce papers were filed; I (a male) became a Victim of a brutal Domestic Violence from my Ex. Tiffany took care of all the necessary documents needed to finalize my Divorce & Child Custody case while I was hospitalized with multiple stab wounds & internal injuries. Tiffany helped & filed documents so that my children wouldn't be taken as wards of the state; & gave temporary custody to a familial relative while I recovered from my injuries. Not once did she leave my side as an attorney while I was in the hospital recovering from what my Ex-wife did... If I could recommend a Family Attorney to anyone in Northern California... I would recommend Tiffany Andrews; there is no doubt about this in my mind.

- Arnell

"Rock-star Attorney!!"

I spoke with Tiffany on the phone for a short 15 consult and she helped me very much with my case. She was able to ask some great questions and provide great advice! Thank you very much :)

- Celeste

"Kindness and Generosity"

I can not thank me Andrews and her team enough for the kindness and generosity they showed me throughout one of the most difficult things I've had to deal with in my life. My head was spinning after months of googling and weighing my options while searching for a lawyer to handle my case. I imagine like most in the working class you may be afraid that you will make the mistake and hire the wrong lawyer. Wasting all your funds and end up no better off than you were. This was not the case with Tiffany and her team. I made the stupid mistake of going to the first part of my divorce custody case of going at it alone my case was very clear and I trusted the justice system to do what was right. This was not the scenario I faced. The opposition lawyer was able to manipulate everything and knew loopholes that the average person wouldn't even believe was something that could happen in a court room. I can not stress enough it does not matter what is right and what is wrong you need a lawyer to protect yourself. As far as I'm concerned Tiffany and her team are mericle workers. I went into this thinking "oh great I'm going to be manipulated out of more and more money and I'm going to end up where I started anyway" following Tiffany's advice I ended up being able to protect myself. From the moment I retained ms Andrews she was there for me literally day and night. I had many questions and issues throughout my case and though I don't suggest anyone bothering her after business hours there were a few times I felt I needed to contact her and received a response very shortly after. These responses were often reassuring that she had things under control. This is a huge factor for me. Also she was very knowledgeable and always represented herself and myself in good light. I did not want to be vicious and aggressive and she managed to be assertive without being over the top. She was very respectful and I never had the feeling hat things were over my head. She always took the time to explained things to me in a way that I could understand and make well informed decisions. I would and will recommend me Andrews and her team to anyone looking for the best.

- Brian

"Effective and Professional Representation"

When an already difficult case took an unexpected turn, my Family Law attorney suggested another member of her team take on this new aspect of my case. As the issues of the case unfolded I was very relieved that Tiffany had been brought on to handle this troubling matter. Her professional confidence provided a sense of security while her familiarity with the complex issues kept me reassured. I am extremely happy with the final outcome of the issue and would confidently recommend Ms. Andrews for quality representation.

- George

"Family Called by CPS"

Was called by CPS for the first time. We were scared, didn't know what to do or say. Didn't have any idea how to handle an unfortunate situation like this. Just because of a false accusation, our lives changed! Called a friend and referred me to Tiffany who's an expert in this kind of situations. Tiffany was there to answer all our questions, gave us advice and cleared our minds. She explained the situation in a manner that we will understand and assured us that everything will be fine. Those were the words that we needed to hear. We followed her advice and Thank God everything went well. Thank you, Tiffany!

- Previous Client

"Great Law Firm."

Great Law Firm. They were professional and very caring to my situation. Would highly recommend this Law Firm.

- Gabriel

"Divorce & Separation Advice Session"

I needed help with a legal document. Tiffany Andrews answered my questions, gave me advice about possible changes to protect myself and also provided possible consequences of putting in or leaving out certain items. What really impressed me is if I interrupted her at any time, she stopped talking to listen. She was really listening and making sure she understood what I was asking. I am super impressed with this service and her.

- Previous Client

"Professionalism and Expertise"

Mende Romaniak has again shown both professionalism and expertise as she helped navigate me through gaining custody of my daughter. Through her hard work and concise detailing of my case not only was she able to secure sole physical custody but also sole legal custody as well. I was told more than once that gaining custody as a father is a tall order but Mende and the Law office of Tiffany Andrews came through with flying colors. I highly recommend.

- Mike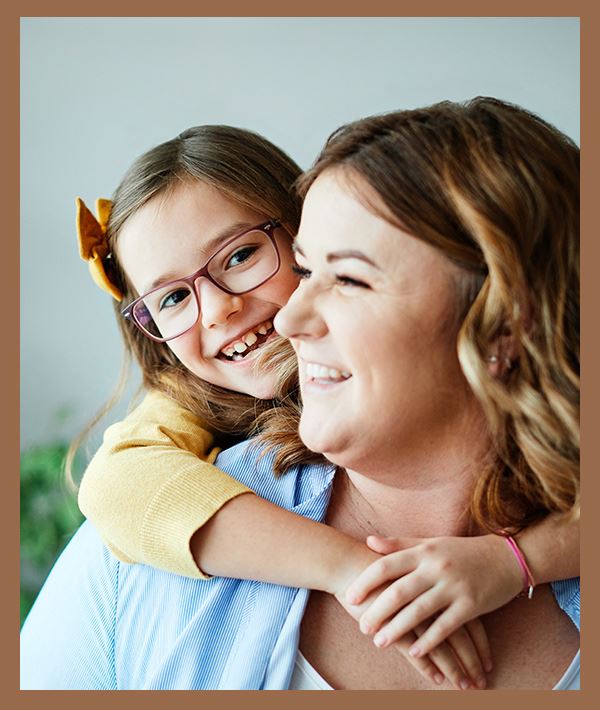 Legal Resources
Find the information you're looking for about your case.