Child Protective Services
Folsom Child Protective Services Lawyer
California Child Protection Laws
Child Protective Services (CPS) is California's system of intervention to stop child abuse and neglect throughout the state. CPS' goal is to ensure that every child is safe in their home and to find a new solution for any child who is unsafe.
CPS is required to act on any referrals or tips they receive regarding suspected child abuse or neglect. Their team will investigate the tip, intervene accordingly, and provide the services the child needs to regain safety.
Attorney Tiffany L. Andrews is a certified family law and child welfare law specialist who has been handling CPS cases for over a decade. Her team of child protective services attorneys in Folsom can assist you with any matter you are facing involving Child Protective Services.
Give our child protective services lawyer in Folsom a call at (916) 794-4576 or contact us online to learn more about how we can help.
How Can I Fight a False CPS Accusation?
Far too often, misunderstandings lead to false accusations of child abuse or neglect, forcing innocent parents to undergo CPS investigations.
A CPS investigation may involve:
A physical inspection of the home
Interviews with the parents
Interviews with the child
A physical exam of the child
To keep your family together and protect your rights, you will want a CPS attorney by your side throughout the investigation process. Depending on the findings of the investigation, children could be removed from the home or your family could be subject to imposing services for several months. Our CPS attorneys in Folsom can inform you of your rights, advise you of your options, and help you make wise decisions with your family's best interests in mind.
Parents' Rights When Dealing with CPS in California
A CPS investigation is stressful, but you have rights. It is important to understand these rights when dealing with California CPS:
CPS must have your permission to enter your home.
You are not obligated to take a drug test just because CPS asked you to. CPS must first provide a court order.
You have the right to attend all CPS court hearings regarding your case.
You have the right to retain a lawyer or court appointed counsel.
If CPS places your child in foster care, you have the right to schedule regular phone calls with your child. This may also include in-person visits if the court deems this appropriate.
You maintain parental rights, even when CPS removes your child and has legal custody of your children temporarily.
CPS Attorney Protecting Children in Northern California & Surrounding Counties
​At the Law Office of Tiffany L. Andrews, P.C., we represent parents, grandparents, foster parents, and de facto parents facing a wide variety of dilemmas or accusations involving CPS. Whether you are seeking de facto parent status to care for a child who has been abused or you have been accused of neglect, our child protective services lawyers in Folsom are here to step in and protect your family.
Our priority in a CPS case is always to protect the children involved. No matter the situation, we take children's safety seriously and work hard to ensure that every child's home is safe and secure.
To discuss your case with our CPS lawyer in Folsom, contact us online now.
"Professional and Effective"

I retained Tiffany Andrews to accomplish my divorce and am pleased with the service provided. My ex-wife was very uncooperative at times and prolonged the divorce unnecessarily. Tiffany was able to move things along and eventually get her to complete her part of the necessary paperwork. Further, I am in the military and was deployed while the process was ongoing. Even though I was half a world away Tiffany and her staff were able to keep me abreast of the situation and worked with me to sign paperwork and keep things rolling. I would highly recommend Tiffany Andrews to those in need of legal services.

- Previous Client

"I highly recommend Tiffany Andrews for your family law needs!"

Tiffany L Andrews has represented me with professionalism and care. She thoroughly explained the legal processes to me and assisted me through the intricacies of my divorce. She also assisted and allowed me to participate in all of the decisions that were made in my case. She interacted with opposing counsel with professionalism and courtesy while maintaining a firm stance as to the interests of my case. I am very impressed with her abilities and the manner in which she conducted herself while handling my case. Her staff is also very competent and accommodating to my personal needs. I am very satisfied with results thus far, and I am confident that I have made the right decision when I hired Tiffany L Andrews as my attorney.

- David

"Divorce & Separation Advice Session"

Miss Tiffany Andrews gave me the advice that I needed during those 30 minutes, and it was very helpful. She is sharp, quick, a good listener and stays to the point, and keeps the discussion within the context of high priority items.

- Previous Client

"Peace of Mind"

Tiffany is perfect! She made herself available to me right away! She is a great listener!! I would recommend her to anyone going through custody battles and divorce.

- LaCrisha

"Tiffany was there for me, even AFTER my case was filed."

Long Story short, My particular case started off as a Divorce & Child Custody case; but soon after Divorce papers were filed; I (a male) became a Victim of a brutal Domestic Violence from my Ex. Tiffany took care of all the necessary documents needed to finalize my Divorce & Child Custody case while I was hospitalized with multiple stab wounds & internal injuries. Tiffany helped & filed documents so that my children wouldn't be taken as wards of the state; & gave temporary custody to a familial relative while I recovered from my injuries. Not once did she leave my side as an attorney while I was in the hospital recovering from what my Ex-wife did... If I could recommend a Family Attorney to anyone in Northern California... I would recommend Tiffany Andrews; there is no doubt about this in my mind.

- Arnell

"Tiffany Will Fight for You"

If you are looking for a law firm to represent you and your family/children in dependency court you need to hire the law firm of Tiffany L Andrews! Tiffany is a warrior in the courtroom. She fights for her clients like she would her own family. She's an expert in the child welfare law. Tiffany is a skilled professional and well respected in the "system". She is passionate about her work and maybe most important she uses her knowledge and skill in the courtroom.

- Previous Client

"Amazing Experience!"

Tiffany helped me through a very difficult custody battle, and she was very helpful and informative. She answered all of my questions and made me feel very comfortable. Tiffany truly knows what she is talking about... I would highly recommend her to anyone trying to get through a difficult custody battle, or anything else!

- Previous Client

"Overall Great Staff"

Tiffany and her team are wonderful! They have great communication skills, within the office and with myself, the client. While communicating via email, my questions and concerns are addressed quickly and thoroughly. Each employee that I have spoken to, ranging from receptionist to office manager, to the attorney, has been incredibly kind. Tiffany is extremely knowledgeable and resourceful. Certainly the type of attorney you want representing you. 
I would highly recommend her!

- Merranda K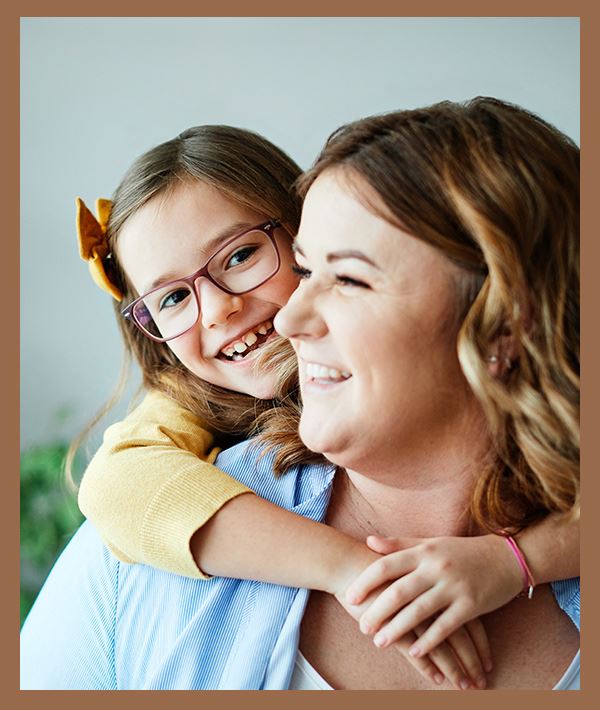 Legal Resources
Find the information you're looking for about your case.