Folsom Guardianship Attorneys
Lawyers Probate Guardianships & Juvenile Dependency Court Guardianships in Sacramento County
Whether you are petitioning to become a child's guardian or seeking to dissolve an existing guardianship, we can inform you of your rights, walk you through your options, and assist with the process from start to finish.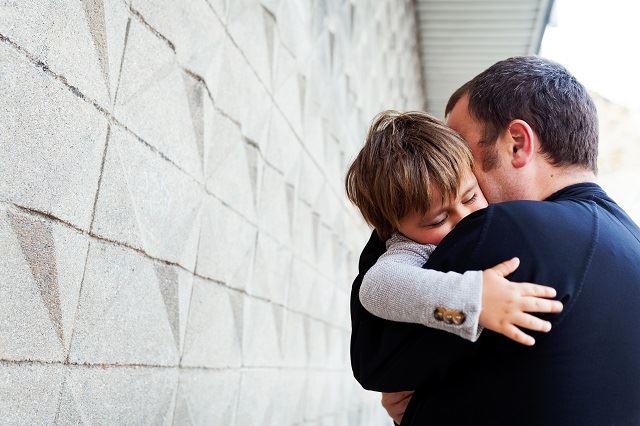 There are different types of guardianships: Probate guardianships and guardianships created in juvenile dependency courts. Our guardianship attorneys in Folsom have the skill and experience to assist you with either type of guardianship.
---
Facing issues with guardianship in Folsom or the surrounding counties? Call the Law Office of Tiffany L. Andrews, P.C. at

(916) 794-4576

or contact us online to schedule a consultation today.
---
What is Probate Guardianship in California?
A probate guardianship is when a court allows someone other than the child's parent to obtain custody of the child, manage the child's property, or both.
Custody of the child - Probate court may order guardianship, or custody, of a child if it is deemed convenient and necessary.
The child's estate - The court is also able to order guardianship of the child's estate in certain situations. This would allow a guardian to manage the child's property.
Guardianship of the person - A probate guardianship of the person is typically set up because a child is living with an adult who is not the child's parent, and the adult needs a court order to make decisions on the child's behalf.
Probate guardianship mainly allows a guardian to make these decisions on a child's behalf:
Enroll the child in school
Obtain medical care
Make necessary legal decisions for the child
Guardianships in Juvenile Dependency Court
Guardianships can also be created in juvenile dependency courts. Taking guardianship over a child is a selfless and caring act. When a child becomes a dependent of the court, a caring individual may step in and petition for guardianship. Our guardianship attorneys in Folsom can walk you through the process and help you fight for a favorable outcome.
Seek Guidance from the Law Office of Tiffany L. Andrews, P.C.
Understanding your rights in the care of the child you are a guardian for is very important. If you are involved in legal issues related to your guardianship, you'll want to understand how to best represent yourself.
Before you take that step, know how the law in California affects guardians and what options you might have while dealing with a custody, visitation, or support dispute.
Other areas where we can help you include:
Establishing a guardianship
Gaining a temporary or emergency guardianship
Ending or dissolving a guardianship
Opposing a guardianship that someone else has filed
Adult conservatorships
---
Contact our legal team online or by calling

(916) 794-4576

to discuss your guardianship case. We proudly serve all families in Folsom county and the surrounding areas.
---
Client Testimonials
We're Here to Help You Through This Difficult Time in Your Life
I am very lucky to have Tiffany Andrews as my attorney! - kvitkoolga

Amazing Family Law Attorney! - Chad

Review of Tiffany Andrews - George

Hard Working - Previous Client

Dedicated and Professional - Previous Client
We're Passionate About Your Future
2015 Certified Family Law Specialist, State Bar of CA, Board of Legal Specialization

2011 Certified Welfare Law Specialist by NACC, Accredited by the CA State Bar Board of Legal Specialization

Active in the Local Community

Involved in the State Legislative Process