Folsom Spousal Support Attorneys
Handling Alimony Cases in Northern California & Surrounding Counties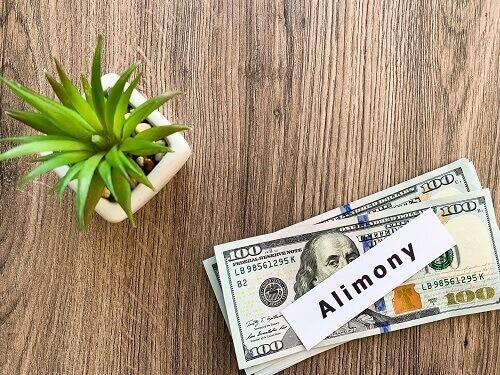 Spousal support – also known as alimony – is the money one spouse pays to the other by court order or agreement for support and maintenance. It is awarded to either spouse in an effort to maintain the standard of living that both parties enjoyed during the marriage.
Spousal support may be awarded on the request of a party if there is a need by one spouse (the obligee) and the other spouse (the obligor) has the financial ability to pay spousal support. There are many facts and issues that the Court has to examine in order to conclude that spousal support is appropriate, and what that amount may be.
Let the Law Office of Tiffany L. Andrews, P.C. represent you in your alimony dispute. We can fight to ensure that you receive the support you need or that you only pay what is necessary.
Contact us online or call (916) 794-4576 to discuss your situation during a consultation.
Alimony Laws & Eligibility
In California, any marriage less than 10 years long is considered a short-term marriage. By statute, the most amount of time a spouse may receive spousal support (absent special circumstances) is one-half the length of the marriage. There is no such rule for a long-term marriage (one of 10 years or more), except that the supported spouse must exert good faith efforts to become fully employed according to that person's measure in life (education, experience, skills, etc.), unless there is a legitimate reason the supported spouse cannot work.
If you are seeking spousal support, or you believe that you may have liability for spousal support, you should consult with an experienced family law attorney as quickly as possible to learn what law(s) apply to your situation, what strategy would be most beneficial to achieving your goals, and what the estimated costs of the litigation may be should your issue go to trial. Our Folsom alimony attorneys can answer your questions, inform you of your rights, and help you make informed decisions every step of the way.
Call (916) 794-4576 to get started on your case.
Client Testimonials
We're Here to Help You Through This Difficult Time in Your Life
I am very lucky to have Tiffany Andrews as my attorney! - kvitkoolga

Amazing Family Law Attorney! - Chad

Review of Tiffany Andrews - George

Hard Working - Previous Client

Dedicated and Professional - Previous Client
We're Passionate About Your Future
2015 Certified Family Law Specialist, State Bar of CA, Board of Legal Specialization

2011 Certified Welfare Law Specialist by NACC, Accredited by the CA State Bar Board of Legal Specialization

Active in the Local Community

Involved in the State Legislative Process