Folsom Child Support Attorney
Determining Child Support in California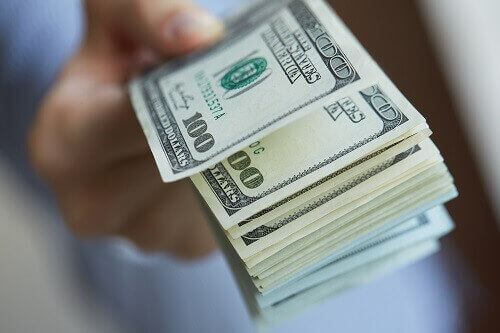 The California legislature has created an entire body of law within the Family Code which lays out how child support is determined. Initially, determining guideline child support is based upon a mathematical formula. Guideline child support is presumed to be in the best interests of the child(ren). However, hiring a family law attorney who knows when guideline child support is inappropriate and unjust is important, as not all cases warrant applying guideline child support.
Quite often, you must also account for things like:
Healthcare
Daycare
Extracurricular activities
A child's special needs
Some of these items may be considered mandatory and others discretionary. Ensuring you have knowledgeable counsel can ensure you are obtaining not only the correct amount of support if you are the payee but support that is sustainable if you are the payor.
---
To request a consultation, call (916) 794-4576 or contact us online today. Our child support attorneys in Folsom also serve families in Northern California and surrounding counties.
---
Enforcing Child Support Orders
Is the other parent of your child failing to uphold their end of the agreement? There are legal remedies available to ensure that the payor makes the appropriate payments each month.
Child support may be enforced by the Court in a number of ways, including but not limited to:
Wage garnishments
Interception of tax returns
Suspension of driver's license
Revoking a passport
Levying on bank accounts
Incarceration for contempt of court
Fines
Invoking the right to interest on unpaid arrears
California child support laws and procedures are very complicated and should not be handled without consulting an attorney first. Therefore, it is imperative that you speak with an experienced child support attorney in Folsom before making any decisions.
Law Office of Tiffany L. Andrews, P.C. Child Support Legal Counsel
Many parents are unaware of their rights and obligations in child support matters. When parents divorce or are unmarried, a child has the right to be supported by both parents. Additionally, the child has the right to maintain the same station in life as each of his/her parents.
Whether you are seeking child support payments or protecting yourself from overpaying for child support, the Law Office of Tiffany L. Andrews, P.C. can help. We have extensive experience representing parents in child support disputes. With our counsel, you can find a fair and favorable resolution that meets you and your child's needs.
---
Contact the Law Office of Tiffany L. Andrews, P.C. to get started on your case with a consultation.
---
Client Testimonials
We're Here to Help You Through This Difficult Time in Your Life
I am very lucky to have Tiffany Andrews as my attorney! - kvitkoolga

Amazing Family Law Attorney! - Chad

Review of Tiffany Andrews - George

Hard Working - Previous Client

Dedicated and Professional - Previous Client
We're Passionate About Your Future
2015 Certified Family Law Specialist, State Bar of CA, Board of Legal Specialization

2011 Certified Welfare Law Specialist by NACC, Accredited by the CA State Bar Board of Legal Specialization

Active in the Local Community

Involved in the State Legislative Process