Folsom Trusts Lawyer
Legal Advice You Can Rely On
Our lawyers at the Law Office of Tiffany L. Andrews, P.C. know how complicated estate planning can be. That is why we offer a wide range of legal services to help clients create the most effective legal strategy for their estates. Our legal team understands that making sure all of your wealth and assets are properly managed is a daunting task, but with assistance from our skilled lawyers, we can get you set up with the right types of trusts you need for your estate.
Why Do I Need a Trust In My Estate Plan?
A trust is a way to prevent your estate from going through probate, pass assets onto a beneficiary while protecting it from creditors, prevent minor children from misusing it, and even diminish tax liability. You can also include specific terms for the trust that the trustee must adhere to.
Contact us today to add any of the following types of trusts to your estate plan:
Revocable Trust
Irrevocable Trust
Living Trust
Special Needs Trust
Testamentary Trust
Constructive Trust
Asset Protection Trust
Tax By-Pass Trust
Totten Trust
Spendthrift Trust
Our Legal Professionals Are Ready to Assist You
Do you need advice about which type of trust is best suited for your estate plan? Then get in touch with our dedicated lawyers to discuss which type of trust you need to distribute your assets to your heirs and protect your legacy. We are here to help with all of your legal needs, so don't hesitate to contact us today.
Call (916) 794-4576 to learn more about the estate planning tools you need to protect your family's future.
"Excellent Attorney!"

Tiffany and her office have been Great. I am going through a difficult divorce. So far she has been there for me when I have concerns. In court, she has brought her A+ game. She is very detailed. Tiffany has been able to get full standard on alimony, which is what I wanted. And lawyer fees. For the first time in a long time, I am hopeful of a positive outcome.

- Previous Client

"Divorce & Separation Advice Session"

Very helpful and experienced!

- Previous Client

"Guardianship"

Ms. Andrews, 
Has guided and helped me thru a very difficult guardianship. I can't express how much I appreciated her expertise as my attorney. Thank you, Ms. Tiffany Andrews.

- Janet

"Fantastic Service & Professionalism"

Tiffany Andrews did a great job in advising & helping me thru an extremely difficult time. Her professionalism, humanity, and understanding were beyond what I could ever hope for. Couldn't ask for a better lawyer, simply the Best !!!!! Impressive skills & wonderful down to earth person to speak to as well as being tough enough to get things done. I would recommend Tiffany Andrews to anyone and she will also be the first person I contact for any further needs !!!!!!

- Jayna W

"This Office is Great!"

I met with Brenda and Karen and both were very professional and gave excellent customer service. They were clear, concise and answered all of my questions. I came out of that office feeling like I was on the right footing and knew I had a powerful group behind me if I need it. I would recommend everybody!

- James

"Divorce & Separation Advice Session"

I needed help with a legal document. Tiffany Andrews answered my questions, gave me advice about possible changes to protect myself and also provided possible consequences of putting in or leaving out certain items. What really impressed me is if I interrupted her at any time, she stopped talking to listen. She was really listening and making sure she understood what I was asking. I am super impressed with this service and her.

- Previous Client

"Tiffany Gave Me a Voice!"

I hired Tiffany to help me in a custody dispute with my ex regarding my young son. During the entirety of my previous relationship and even after separation my ex had intimidated me and dominated any decision made regarding my son. He bullied me and used his financial advantage to make me feel that I didn't stand a chance against him when he filed to take majority custody of our son. I went into the custody dispute feeling weak but as a mother, I would go to any length, at any cost to fight for my son. Tiffany and her staff gave me so much confidence and ensured me that they would be my voice and help me fight for my rights as a mother and that is exactly what she did. Tiffany was extremely thorough, knowledgeable, compassionate, and honest. She did her job and she did it well. Tiffany was very aggressive while staying very professional in front of the judge. I walked out of the courtroom feeling empowered and protected. My family cannot ever thank her and her staff enough. I would recommend her to anyone that finds themselves in a family dispute. She will give you the justice you and your family deserve.

- Cheyenne

"Excellent Process and Assistance"

I'd like to thank Tiffany for her advice. I've been divorced for over a year and am still trying to collect on the settlement agreement. I had a question about the legal interest and if it's collectible and she said definitely! as long as the judgment doesn't preclude it. She was extremely helpful - also offering other remedies to assist in the collection of the funds. I would definitely call her again if I need more help.

- Previous Client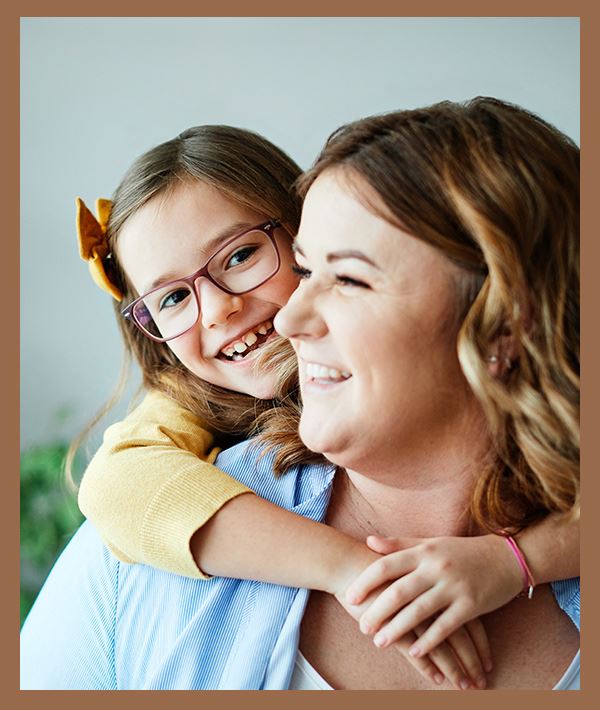 Legal Resources
Find the information you're looking for about your case.