Unbundled Legal Services in Folsom
Also Serving Families in Northern California & Surrounding Counties
Unbundled legal services are where you hire an attorney for a specific task instead of full scope representation.
This may include:
Hiring an attorney just to consult and provide advice only
Hiring an attorney to just prepare your motion or respond to a motion
Hiring an attorney to only represent you on a specific day in court
Hiring an attorney to just handle your child custody and visitation issues in your dissolution or legal separation
With unbundled services, the other side's attorney is required to speak with you on any issues that you are not having your attorney specifically handle. Otherwise, as it relates to the specific issue your attorney is handling, the other side's attorney is legally not permitted to talk to you.
At the Law Office of Tiffany L. Andrews, P.C., we offer unbundled services to families in Folsom, Fairfield, and beyond.
To learn more, call us at (916) 794-4576 or contact us online.
When to Choose Unbundled Legal Services
This scope of services is usually ideal either when you feel confident that you do not need representation in other areas and/or you are on a budget and trying to use your limited resources where it matters most to you.
You may want to choose unbundled legal services if:
You have enough time to devote to your case
You want to avoid substantial legal fees
You only need legal assistance with certain aspects of your case
You just have a few questions about your rights or options
You're not sure if you have a viable cause to pursue a case or appeal
We are happy to sit and discuss your situation with you if you are unsure whether unbundled or full scope services are right for you. Our team can help you find the right approach to your unique case.
Get in touch with us today by calling (916) 794-4576. Our Folsom family lawyers look forward to working with you.
"Divorce & Separation Advice Session"

Miss Tiffany Andrews gave me the advice that I needed during those 30 minutes, and it was very helpful. She is sharp, quick, a good listener and stays to the point, and keeps the discussion within the context of high priority items.

- Previous Client

"Amazing and Professional"

I can not express in enough words how much Ms. Tiffany Andrews has helped me with my case. Since the beginning, she has been very detailed, quick to respond, professional and knowledgeable. Throughout the process, I always felt comfortable and at ease knowing she was handling every aspect of my case. She truly cares about her clients! Thank you very much for all that you have done for me and the services you continue to provide!

- Amanda

"Child & family advocate"

Tiffany is an amazing lawyer. She shines in the courtroom. I recommend hiring her for child & family law and cps dependency court cases. She is well respected in her profession and has solid knowledge of the law.

- Ann

"Kind and Professional"

Tiffany Andrews is very kind, understanding and extremely professional. I was certainly grateful to have her by my side through the entire court process (child custody). Not only is she remarkably knowledgable, she goes above and beyond for you; which is why I always go to her regarding any questions I may have. I would highly recommend Tiffany!

- Satbir

"Got my life back, so awesome!"

This lady knows her stuff! She is quick and on top of the case at hand. When we were waiting for my very late (now) ex to show up for court, she was furiously working and we got the case settled, done, over! She also tells it like it is. I learned so much from her and her very courteous staff. If I was freaking out a bit, they never lost their cool. Thank you so much for everything!

- Lyn

"Divorce & Separation Advice Session"

Very helpful and experienced!

- Previous Client

"Very Knowledgeable Attorney"

I'm the father in the middle of a dependency juvenile hearing. Tiffany Andrews is an upfront, honest and sincere attorney with knowledge in this area that surpasses any other attorney I've consulted with. She was able to educate me and inform me of the different directions my case could go. She gives great advice, something that not all attorneys give, and gives me the facts of what she sees, not sugar coating it. If you're looking for a caring and dedicated family law attorney, I highly recommend Tiffany Andrews.

- Vincent

"Professional and Highly Commendable Family Lawyer!"

Ms. Andrews is a highly trained, professional, experienced, ethical, and commendable attorney. She has gone above and beyond in her education and specific focus of family law and it is clear in our interactions that she follows her business motto of "If you care, we care!" Ms. Andrews' staff are courteous and helpful as well. My case is complicated with child custody, small business ownership, and other factors. Ms. Andrews' has been communicative, clear, and concise in my options and implications of my choices. She gives me sound, logical legal advice that is the best for my situation. She truly has her clients' best interests in mind and she is confident in court as well as in negotiation with the opposing counsel. Ms. Andrews' follows through with what she says she will do and also will make sure future plans and what needs to be done are clearly laid out to the opposing counsel. I could not be more pleased with my attorney and highly recommend her without hesitation.

- Tracy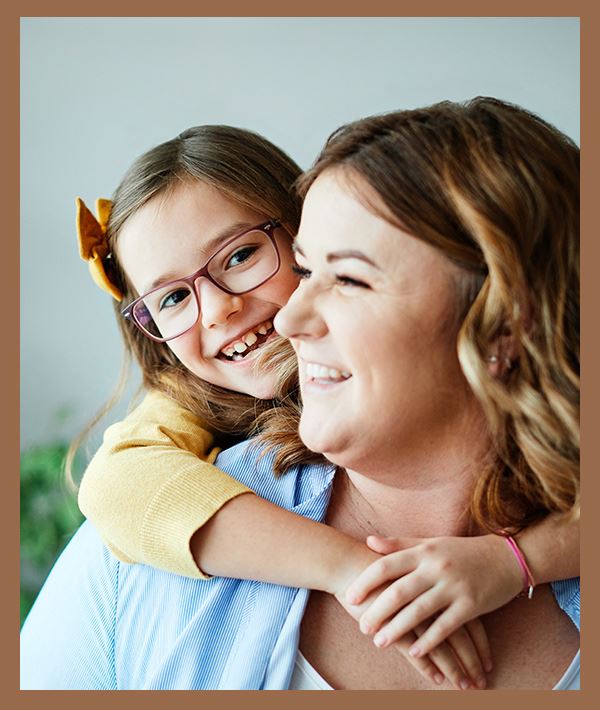 Legal Resources
Find the information you're looking for about your case.